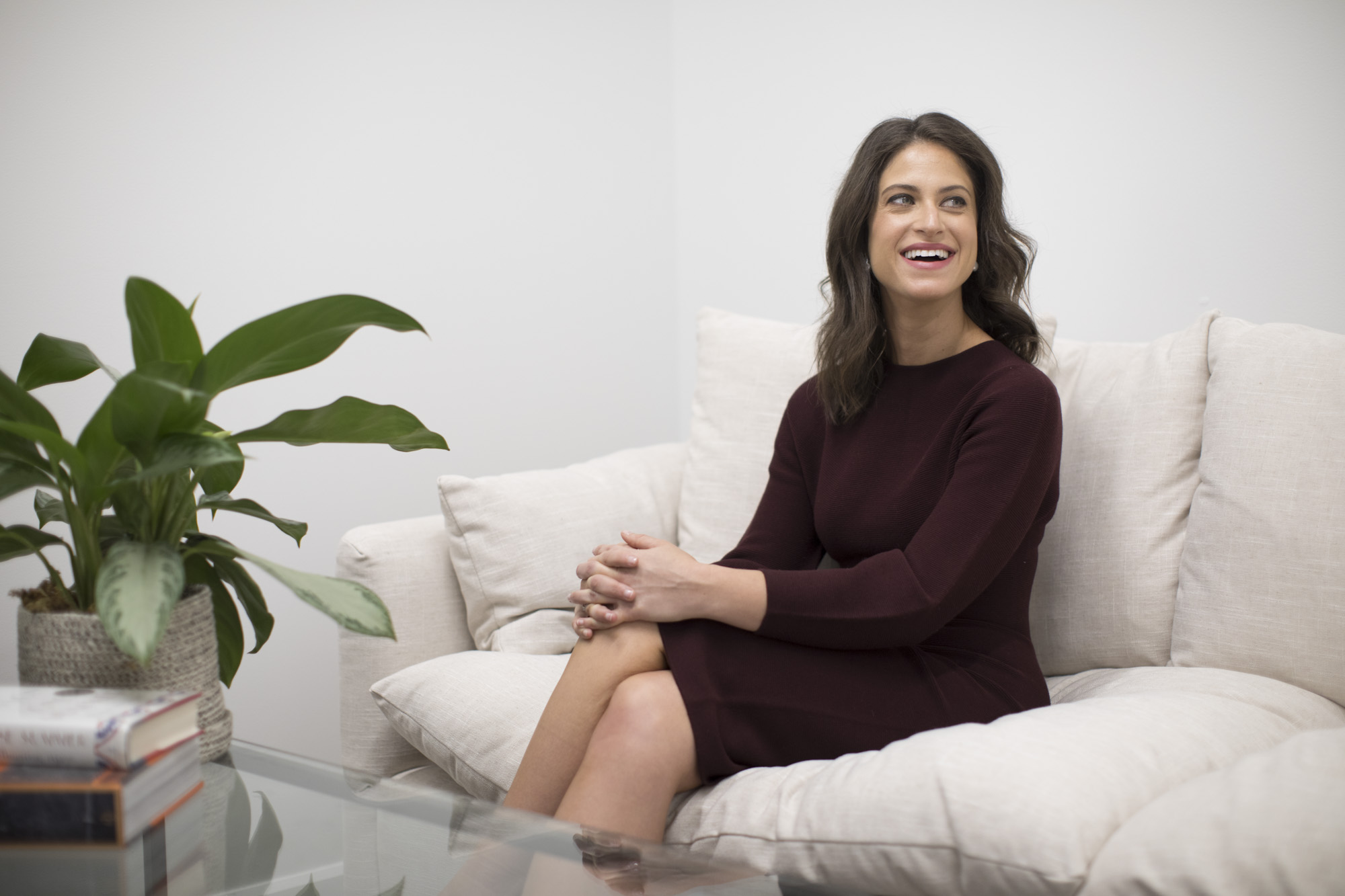 Book
Dr. Sacks for Your Next Event
Alexandra Sacks, M.D. is a renowned reproductive psychiatrist and the leading expert on "matrescence," the developmental transition into motherhood. She speaks widely on the advancement of women in the workplace, including at Plum Organics with Esther Perel, Goldman Sachs, Cloudflare, Fox 5 News, and the American Psychiatric Association.
Book Dr. Sacks: alexandrasacksmd@gmail.com
Sample Talk Descriptions and Videos
Motherhood and Staying in the Pipeline: Strategize for success before and after maternity leave: how to prepare yourself and your team, resolve conflict, and transition back to achieve your professional goals. This talk will provide advice for mothers who are ambivalent about returning to work and to all parents on how to avoid childcare pitfalls that distract from productivity.

Stay Smart Before, During and After Maternity Leave: Dr. Sacks will spell out the fact and fiction of "Mommy Brain," and expand on cutting edge science from her New York Times article. She will advise on the management of cognitive and emotional distractions, what she calls "The Divided Mind," and how to maintain professional focus.

The Five-Year Plan: This talk will help anyone considering parenthood in the future who wants to stay on track with professional goals now. Dr. Sacks will discuss "the biological clock" and how workers in their 20s to 40s can consider family planning alongside their professional goals. Topics include: the psychology of egg freezing and reproductive technology, how to prepare partners about future co-parenting to balance the load, and family planning if you're single.
Additional Speaking Appearances
Keynote Speaker at "March for Moms" public health advocacy event on The Mall, Washington D.C. (May, 2019)

Panelist Speaker at The New York Times Global HQ for launch of "Parenting" section (May, 2019)

Book talks at The Wing Soho, Luminary NYC, The Riveter West LA (April, 2019)

Keynote Speaker at Airbnb Global HQ San Francisco on parenthood and staying in the pipeline (April, 2019)

Speaker for Carnegie Mellon University School of Architecture Graduate School Seminar on "The Built Environment and Healthy Transition to Motherhood" (February 2019)

Keynote for "TBD Mama" launch at Habitas New York City (January 2019)

Well Rounded Tips by Trimester Event." Keynote Speaker (Oct 2018)

American Psychiatric Association Panel Presentation chair on "Matrescence" expert panel (May 2018)

Women in Tech panel with The Second Shift at Cloudflare, San Francisco (April 2018)

Featured speaker on Esther Perel's web platform sessions on (Feb, 2018) (video available on request)

Speaker at The Wing Flatiron and Instagram Live (Feb 2018)

Speaker and Instagram Live at Los Angeles at Loom: Pathways to Pregnancy Women's Center (April 2018: )

Speaker on Women's Mental Health at Miraval Spa, Tuscon (Dec 2017)

Depression Panel at The Goldman Sachs Wellness Program. Invited to speak on postpartum depression to audience of 550 employees (video available on request) (Jan 2014)